Fundraising campaigns in The United Kingdom 🇬🇧
A great new way to raise funds in UK 🇬🇧
Now family and friends can easily support teams and associations in the United Kingdom using various fundraising campaigns tools in Spond. 
The first of these to become available is Spot the Ball, which gives every person who contributes through an entry chance to win a gift card supplied by Spond or other prize chosen by the organisation. 
Each campaign lasts seven days, and members can send it out to their circle of friends directly via text message, email or in social media. Payments are made via card or Paypal and entries can be made via mobile, tablet or desktop. 
Spond organises the entire campaign, including payments, the Spot the Ball competition and the fulfilment of prizes. Campaigners just need to get the word out.
Choose from different types of campaigns We are continuously testing new campaign types. Currently, these are available in the UK: 
Help your club raise money and get the chance to pinpoint the position of the ball in an image taken from a football, rugby or cricket match. The person who guesses closest to the position decided by our independent panel of expert judges will win the gift card prize. You do not need to have the Spond app to participate. After the purchase is completed, you will receive an email with a receipt and also a link to your entries. Spond will let you know when you win.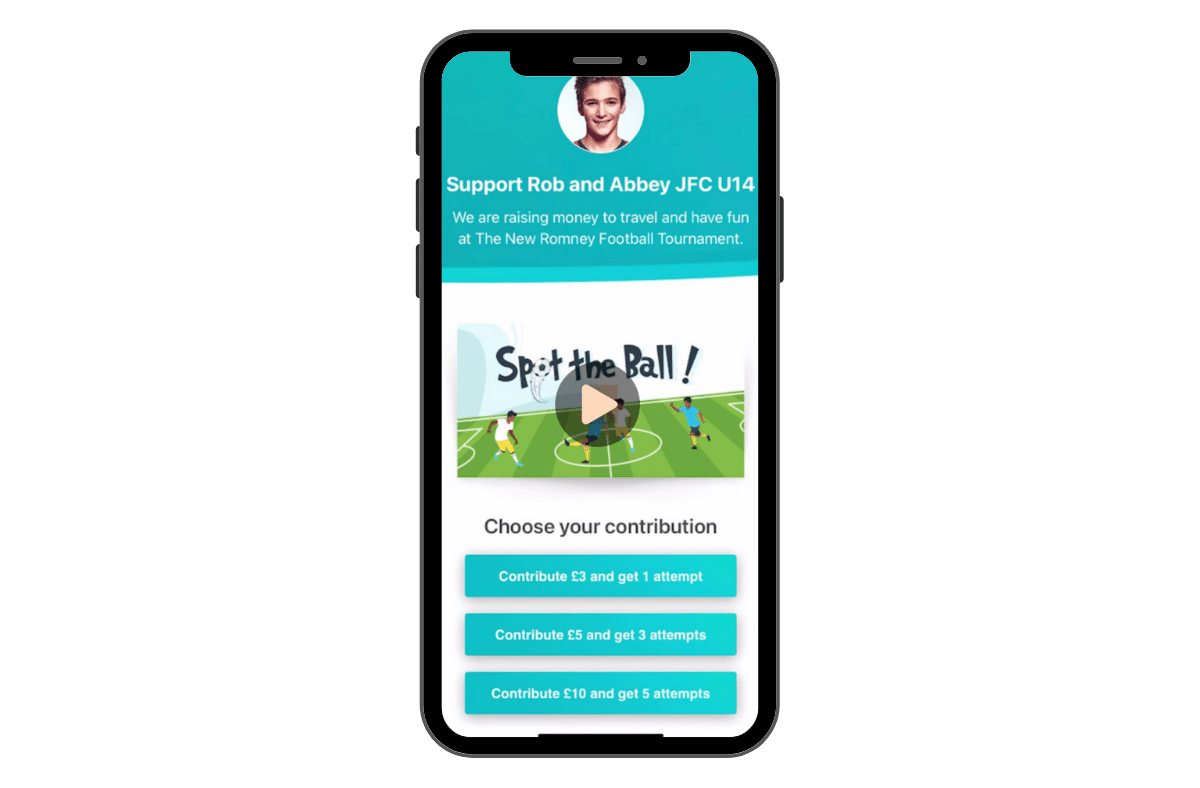 A simple and fun way to raise money for any club or group using the Spond team management platform, which means the Spond app or Spond Club. It's a monthly networked draw, so any club or group using Spond can sign up and, if you use Spond Club, it's possible to add multiple groups to your campaign.
Prizes are provided by Spond and participating clubs or groups get to keep a percentage of any sales generated by their own members and supporters.
---
Did this answer your question?
---