How does "Season planner" work?
"Season planner" allows you to upload several events at the same time in just a couple of minutes (for example several different sporting matches). In this feature, a digital spreadsheet will appear, allowing you to copy and paste from an existing excel spreadsheet or any other overviews that you already have. This feature is only available through web (www.spond.com). If you choose this alternative on your phone you will receive a link to Microsoft Excel to do the work at a computer.

You can import a calendar file (.ics) from Google Calendar and iCalendar. You will also have the option to paste a web address directly into the calendar file. "Import" is located at the top right corner within "season planner".
All the events will appear in a digital spreadsheet allowing you to choose how long in advance the invitations will be sent out by. We will send out the invitations close to each individual date in order to receive the most accurate answers by the members. (The events will still show in the members app and they will be able to respond once the invite is sent out) You will get a notification 24 hours before each invitation is sent out, allowing you to make changes to or cancel the event if required.

To start: Go to the group > 'Create Event' > 'Season planner' and it will appear like this;

Tip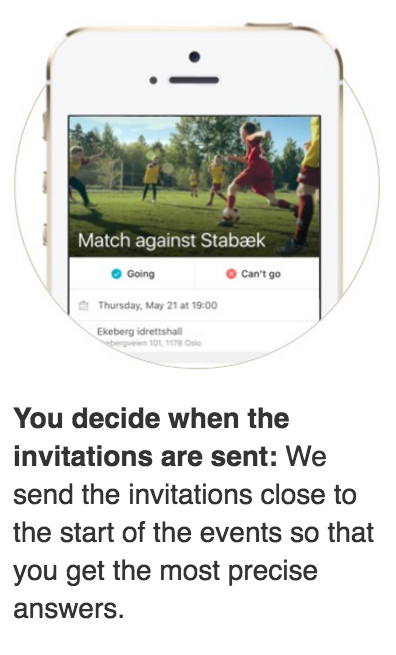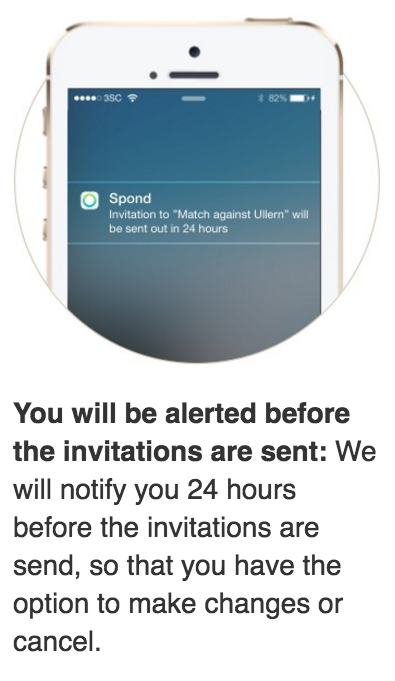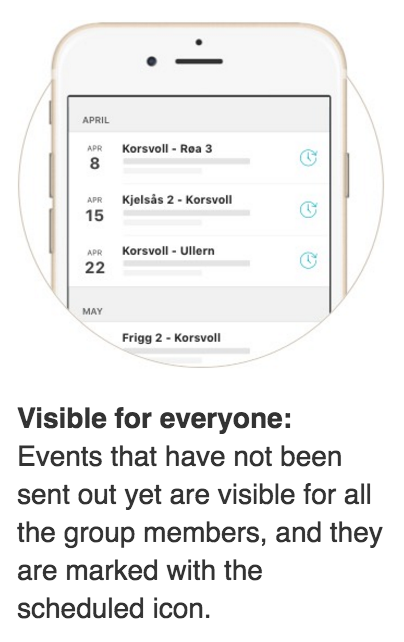 PS! You won't need to add the players that will play in each game straight away. After you have added all the events/sport matches, choose ""Select Recipients", and then enter "Do you want to invite individually for each event? Click here". This will allow you to add players more closely to the event/sport matches date.
---
Did this answer your question?
---