How can I participate as both hosts and member?
If you are the host of an event but would also like to respond if you can attend as a member you can add yourself as a member to the group. You can do so by going to the Members tab > Add > Add yourself with your name and the same contact details as your admin account. If you then invite yourself to the events you will be asked to reply as both host and member and will count both the host list and participant list.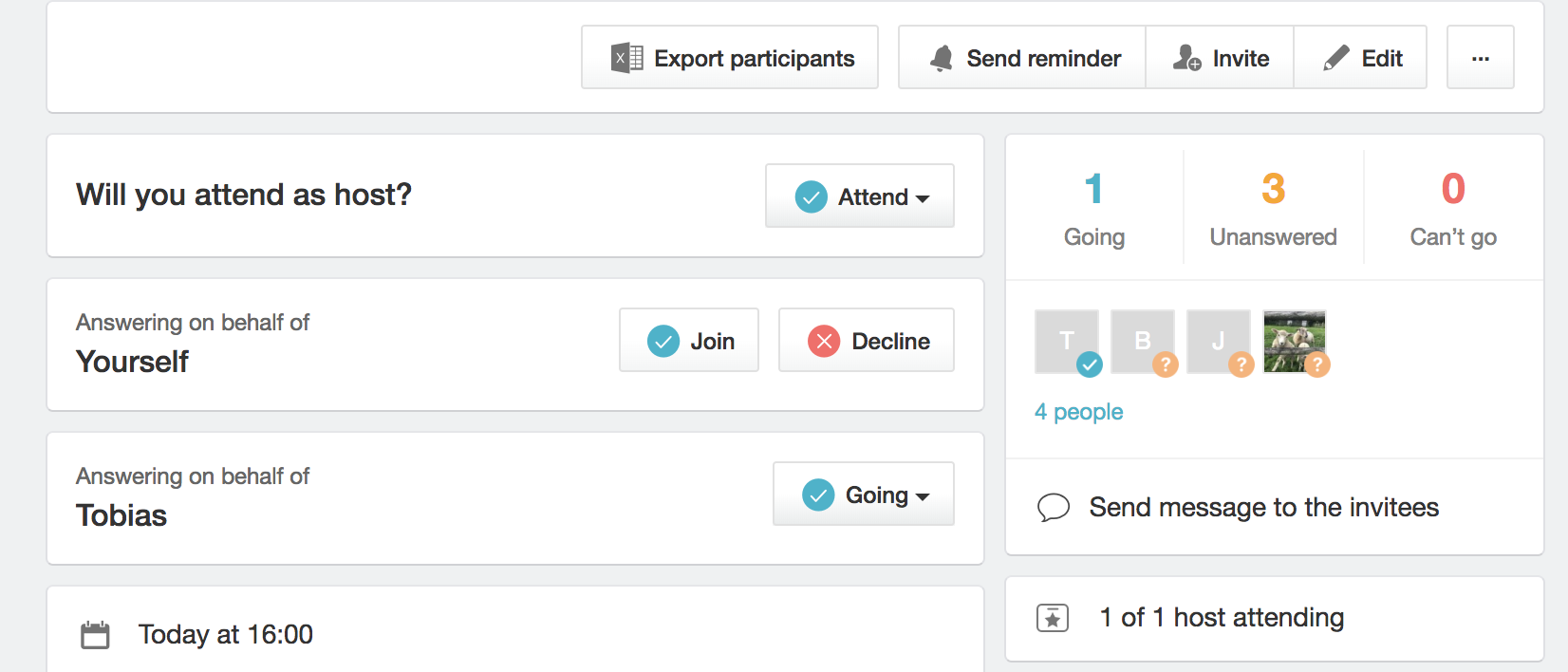 ---
Did this answer your question?
---