Create events for guardians
If you would like to invite guardians to parental meetings, volunteer work etc. you can create events for guardians the same way you create events for members. In the invite list, choose the guardian tab and select all or selected guardians.
If you e.g have a end of season event and want to know if both the guardians and the child can make it you can also invite both members and the guardians to the same event by selecting from both tabs.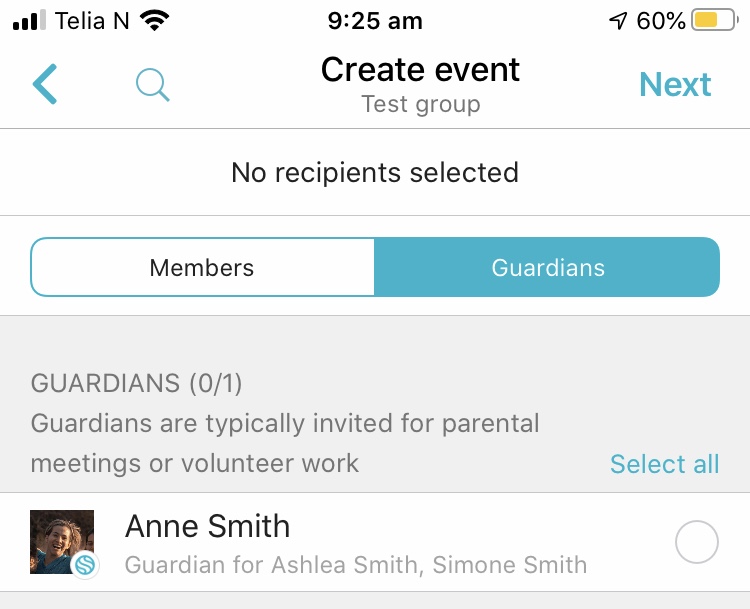 ---
Did this answer your question?
---