How to register attendance on an event
On event day, the administrators/host will be able to click 'Register attendance' inside the event. Once the attendance is registered, the participants wont be able to change their reply but the admin can edit the attendance.
By ticking the circle next to the participants name you will record that they attended. If you do not tick the box, they will be recorded as 'didn't attend' You can also select to add a note; either Valid absence or Late. This will be visible to the whole group.
This can also be used to record an audience at e.g a football match:
If there are non-members who attend an event, the administrator can invite the member to the event (without adding them to the group) with their phone or email, then register their attendance as well. Read more
You can also invite guardians to events and register their attendance. Read more
Administrator of the group can download the full attendance statistics from the group and also the participant list of an event, this includes phone numbers and other custom fields.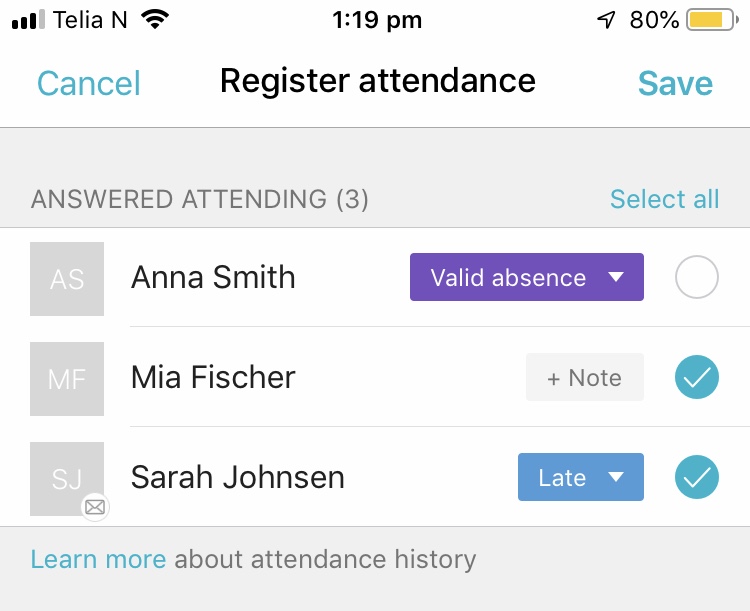 ---
Did this answer your question?
---