How do I add several administrators?
In many circumstances it is useful to have several administrators that have the right to make changes to the group and to events. You can add new administrators the same way in the app as on web:
Go to the group and press Members then Administrators in the upper right corner. (From here you can edit or delete existing administrators.)
Press + Add administrator and chose either to add a new administrator or select from existing members or guardians
Choose the admin role and save
All administrators will have access to all sub groups in the group but you can set permissions for different admin roles.
If you are unable to add administrators, you might not have the admin permissions to do so. If that is the case you can ask one of the other admins to give you more permissions within the group settings.
How do I delete an admin?
If you wish to remove a role from an admin, press the three dots next to admins name in the overview, then X next to the admin role. If the admin only have one role, you need to delete the admin by pressing the three dots
How to create admin roles and set permissions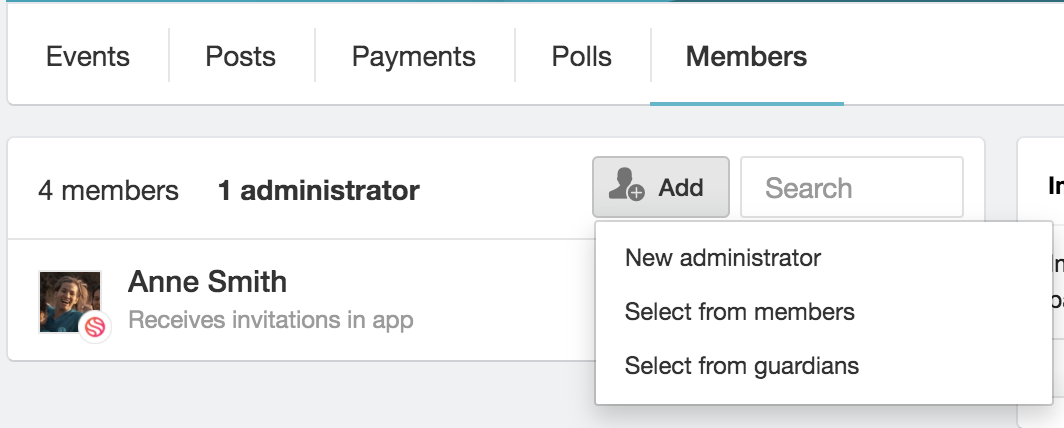 ---
Did this answer your question?
---